Landscaping is needed to mitigate a new 'park and change' facility and business park on pastoral land on the edge of Barnstable.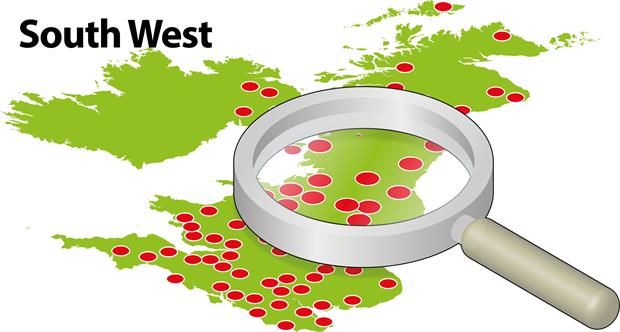 The £14 million scheme next to a brand new footbridge in Roundswell seeks to establish the 15,000 sqft Roundswell South Business Park and create an area where people travelling to Barnstable can leave their cars and switch to buses or bicycles, or continue on foot, in order to ease congestion in the town.
According to a planning document, the impact on the rural landscape will be significant so substantial landscape planting through the site will be needed. This is will be along the route of the new access road and within the development areas around buildings. The existing hedgerows need to link up to additional native tree and shrub planting.
A 10m wide belt of tree and shrub planting, using native species, will provide a buffer around the car park and there will be further buffer planting along the A39 corridor and south east corner screen planting.
The planting belt will allow for wildflower planting above the foul water sewer. The depth and height of the planting will reduce around the Roundswell roundabout to allow for increased visibility into the proposed business park. There will be further screen planting to the rear of properties.
A wetland area is also planned to increase ecological diversity.
Landscape architect: Rosetta Landscape Design
Main contractor: Avant Homes
Approval date: 28/03/2018
Completion date: 28/10/2019