Grant Associates is celebrating 20 years in business with a public exhibition of some of its best-known projects, including Singapore's famed Gardens by the Bay.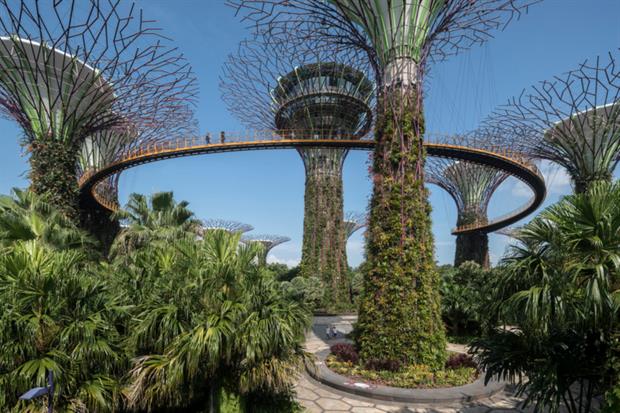 The Bath-based landscape architecture practice wants to showcase the projects it has designed in partnership with architect Feilden Clegg Bradley Studios and communication design agency Thomas Matthews.
The Collaborative by Nature showcase will be held at Fielden Clegg Bradley Studios' (FCBStudios) West London base from 4 to 29th June 2018 and is free to visit.
The three design studios started working together in 1997 on The Earth Centre in Doncaster. Other collaborative projects include RIBA Stirling Prize-winning housing scheme Accordia in Cambridge and Singapore's internationally acclaimed Gardens by the Bay.
Grant Associates founder and director Andrew Grant said: "This is an exhibition that tracks our respective journeys into collaborative design, each one representing a new level of ambition for addressing national and global environmental issues.
"Design without collaboration is boring. Working together with individuals with different perspectives but a common goal is not only hugely enjoyable but it delivers better solutions. It is quite something to reflect on more than 20 years of design collaboration with Thomas Matthews and Feilden Clegg Bradley Studios. In that time we have refined our respective approaches to sustainable design but we always know the next project will deliver a surprising and exciting outcome."
The exhibition will also feature on-going collaborative projects such as Bath's pop-up art event Forest of Imagination and a conservation project to protect the blue-eyed black lemur in Ankarafa Forest, Madagascar. In addition, Thomas Matthews will showcase its initiatives into cleaning up ocean plastic and FCBStudios will share its work on the Royal Birmingham Conservatoire.